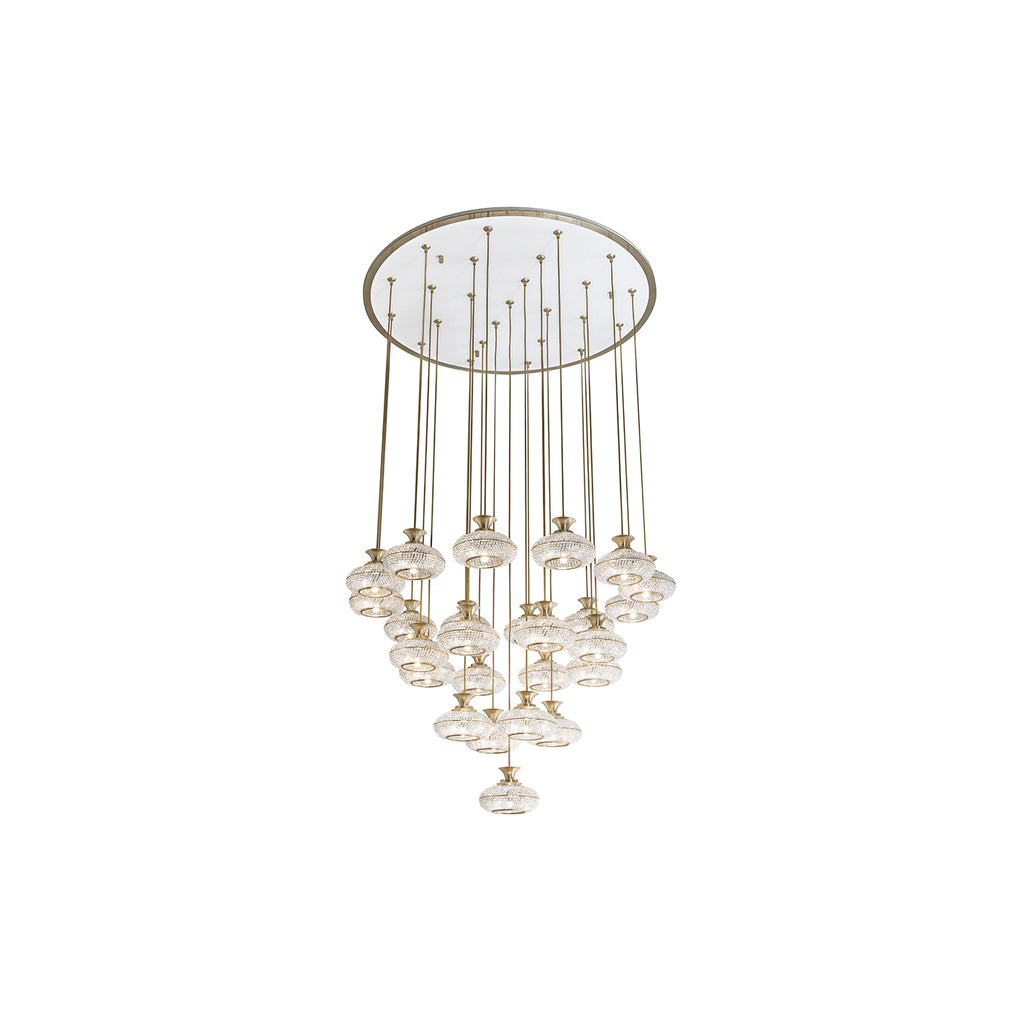 MYSTIC SUSPENSION
$25,023.60
PRODUCT DESCRIPTION
Having as inspiration spirituality, art and transcendent events, Mystic Suspension is clean and has a light aesthetic like no other lighting collection.
This suspension brings out the existing balance between classical style and the unique look given by the crystal detailing, being the perfect piece to include in the most unique and luxurious interiors.
It is an unforgettable lighting fixture, taking us to mystical stories and spiritual feelings while giving an imposing and majestic personality to all interiors.
DIMENSIONS
D. 120 cm / 47.2  in

H. 225 cm / 88.6 in

Weight: 54 kg / 119 lbs
LAMPS
LEAD TIME
8-10 Weeks 
CUSTOMIZABLE PRODUCT
Are you interested in an alternative size, color, or finish? For further information about how you can customize this product, please contact our team.