Calcada Portuguesa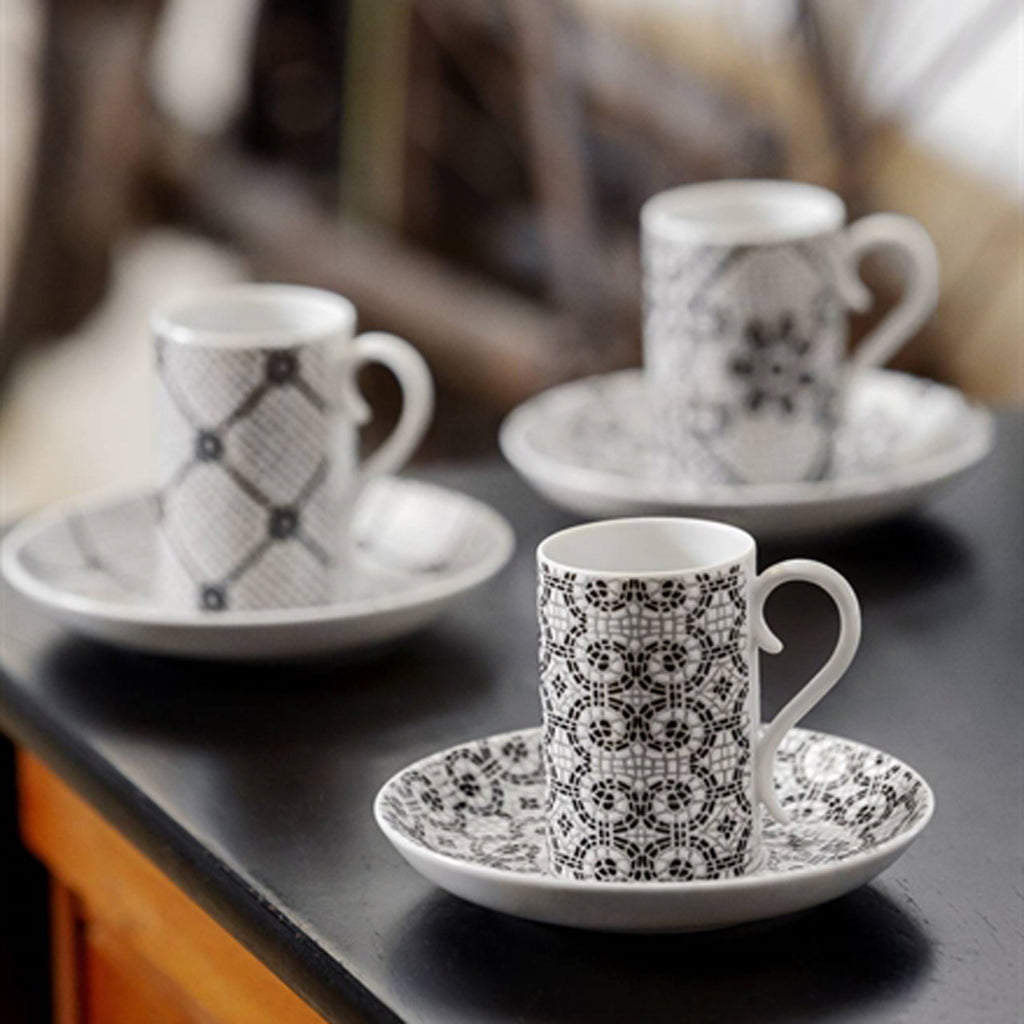 Inspired by patterns from Portuguese cobblestone pavements, this dinnerware collection created by the designer Manoela Medeiros is a special tribute to Lisbon. Each piece has a pattern representing the several routes throughout the Portuguese capital.
A collection which started with four coffee cups and that now extends to a charismatic set of table accessories: tart tray, cake stand, set of dessert plates and sugar box.
Collection award winning with Red Dot Design Award 2017 and German Design Award 2018.