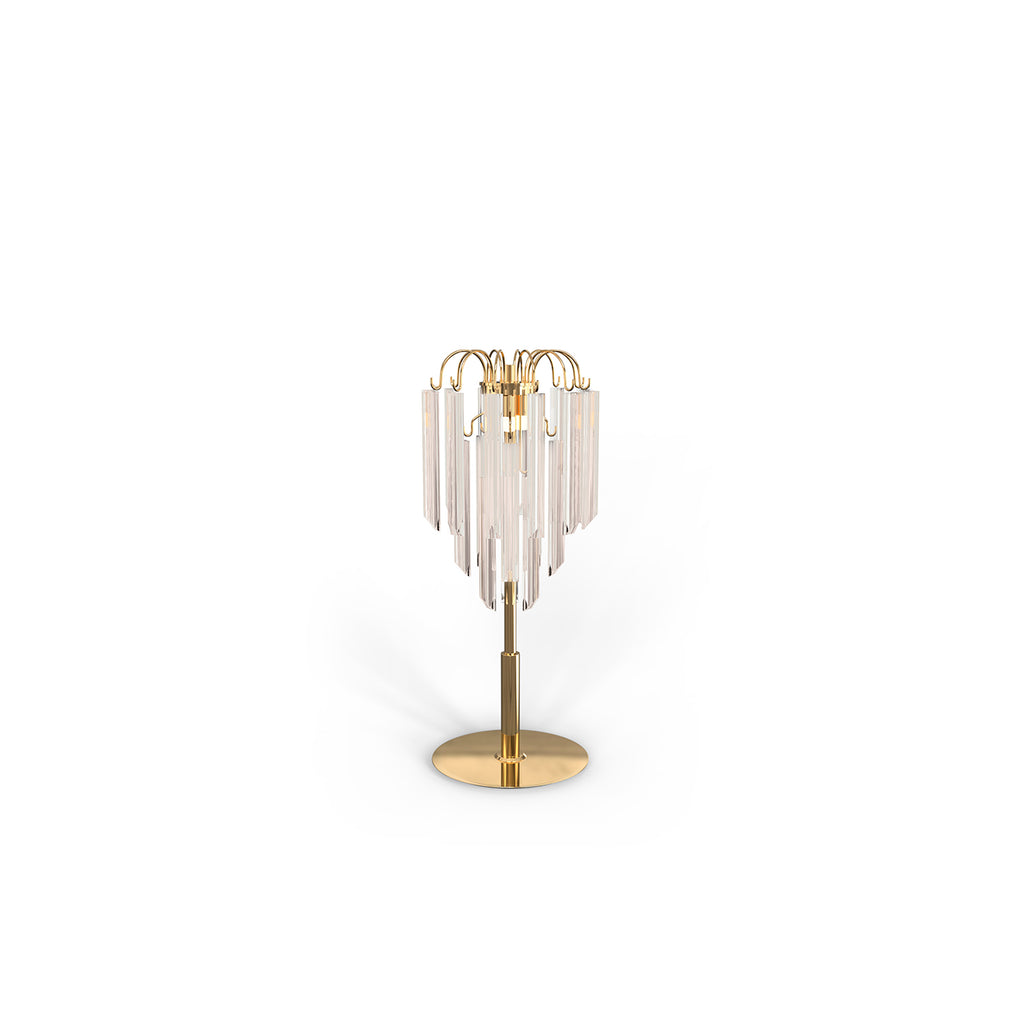 LOTUS TABLE LAMP
$1,234.80
PRODUCT DESCRIPTION
Lotus Table Lamp aims to represent this simplicity and splendor as its design and form are almost identical to the real flower's shape, incorporating its luxurious feel. The use of noble materials and valuable traditional manufacturing techniques makes this collection unique, as the 24k gold arms with delicate glass increase the visual complexity. The glasses remind us of the calm falling petals from the flower that reflect its simplicity as well as shades of elegance and beauty.
DIMENSIONS
D. 35 cm / 13.8  in

H. 70 cm / 27.6 in

Weight: 9 kg / 19.8 lbs
LAMPS
LEAD TIME
8-10 Weeks 
CUSTOMIZABLE PRODUCT
Are you interested in an alternative size, color, or finish? For further information about how you can customize this product, please contact our team.