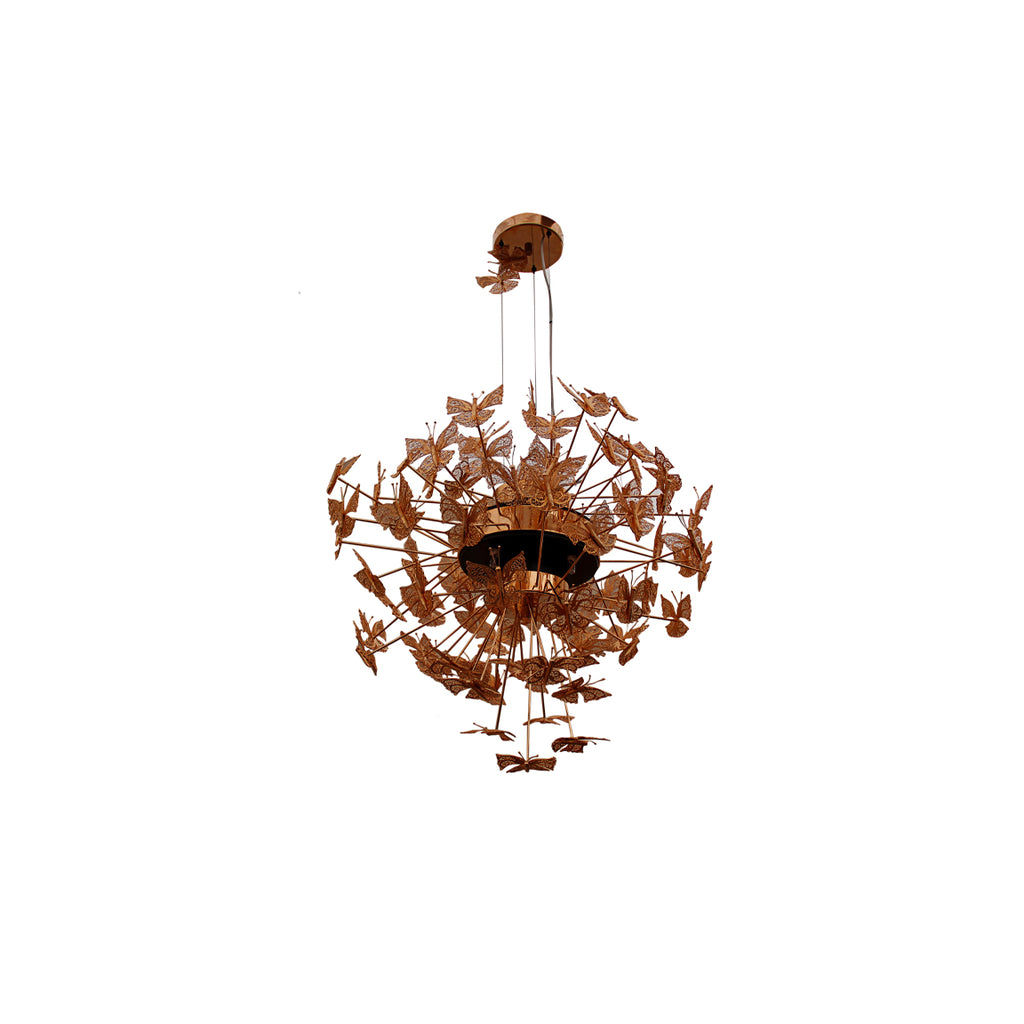 NYMPH CHANDELIER
$4,585.00 $10,350.00
PRODUCT DESCRIPTION
The innocent drama of a whimsical butterfly through the enchanted journey of life. The Nymph chandelier embraces the wild side of this rare and beautiful animal that so gracefully bejewels the lighting fixture. Delicate metal butterflies hover in the air in perfect harmony composing an overblown dramatic silhouette, which gives shape to a luxurious chandelier. Nymph is a truthful legacy of KOKET's haute couture experience in exquisite goods, goddess-y shapes and hand-crafted drama.
DIMENSIONS
W. 85 cm / 33 in

D. 85 cm / 33 in

H. 70 cm / 27.5 in

Weight: 11 kg / 24 lbs
QUANTITY AVAILABLE
1 Chandelier
 Note: The image of the piece does not reflect its actual condition, being a Floor Sample it can present natural wear marks from being used.